I did tell you on Wednesday when I updated that I had brought Mum, Dad & Jiffy over to my place for lunch ... and I didn't poison them despite not being able to get the ingredients I needed. I gave the chicken in mushroom + vegetable sauce, potatoes & mixed veg, followed by Key Lime Pie. Both of which were new (to me) recipes.

Anyway - they survived ... and here we are having tea on the patio before going for a walk -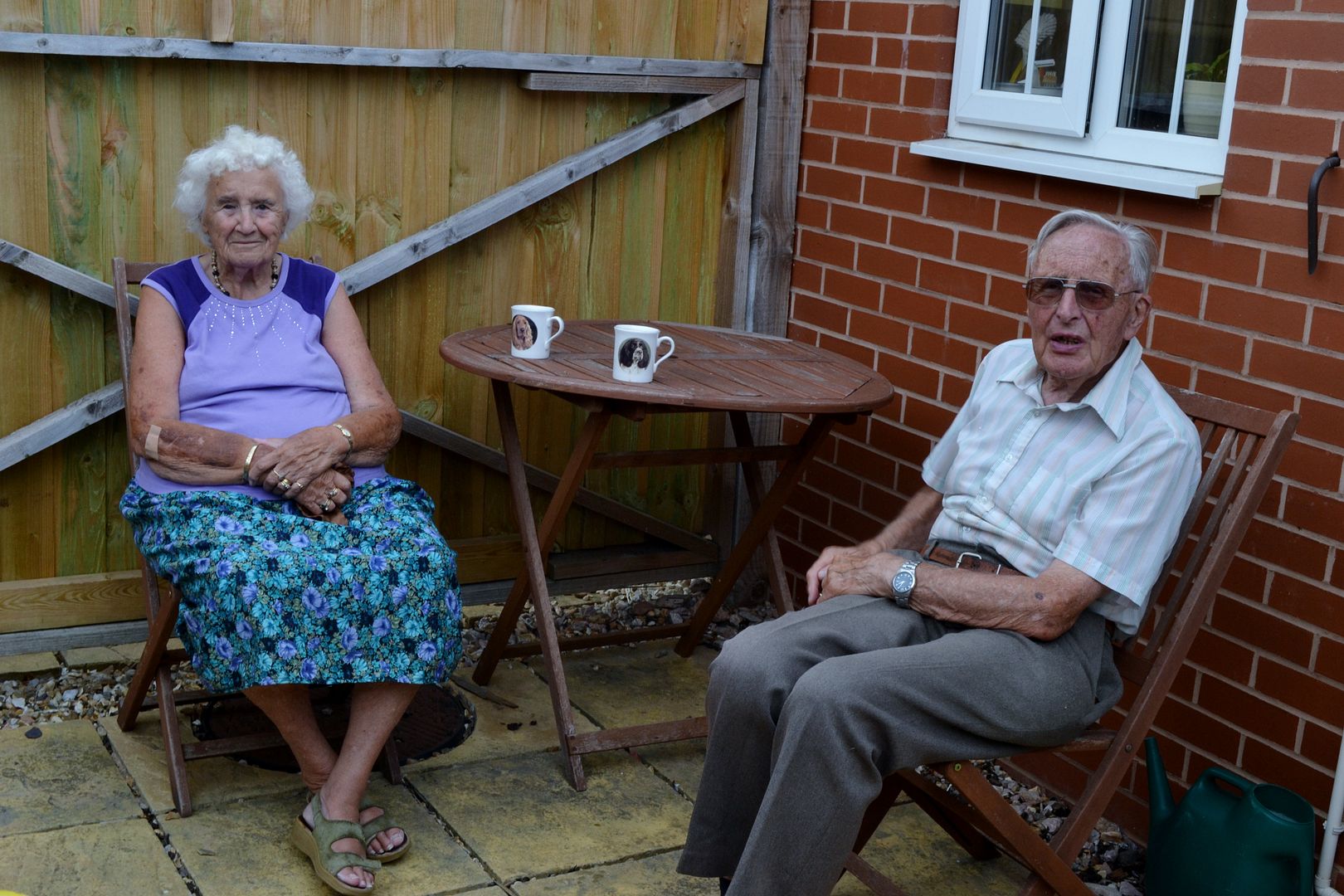 And, to show that although I only have patio,



The yellow rose is the memorial plant a friend bought me when I lost Jaykub 10 years ago (tomorrow) ... so I am glad that it survived the move.






.