Do you remember me going to a 70th wedding Anniversary a few years ago Jan 2009 to be exact? Well Auntie Blanche (Mum's first cousin died in 2010) but last Saturday we drove back to Barnstaple again to celebrate Uncle Charles 100th birthday ... the even better thing is that he still has all his marbles, in that he lives alone. In fact he learnt a (very weird) poem to recite on the day ... better than I have ever managed to do.)




Sadly he had a fall coming home from Church last week (he had actually taken the service) so had damaged his hands, and had a black eye.

It was great to be there, see other cousins ... and hear the worst choir ever. Their music choice was weird (I only knew half of it, and my 3rd cousin who I was sitting with who is in a choir didn't even know all of them!) ... their outfits were nice, but the truly creepy thing was they all had matching necklaces on!

Still the meal was nice, the roads weren't too busy and we enjoyed the day.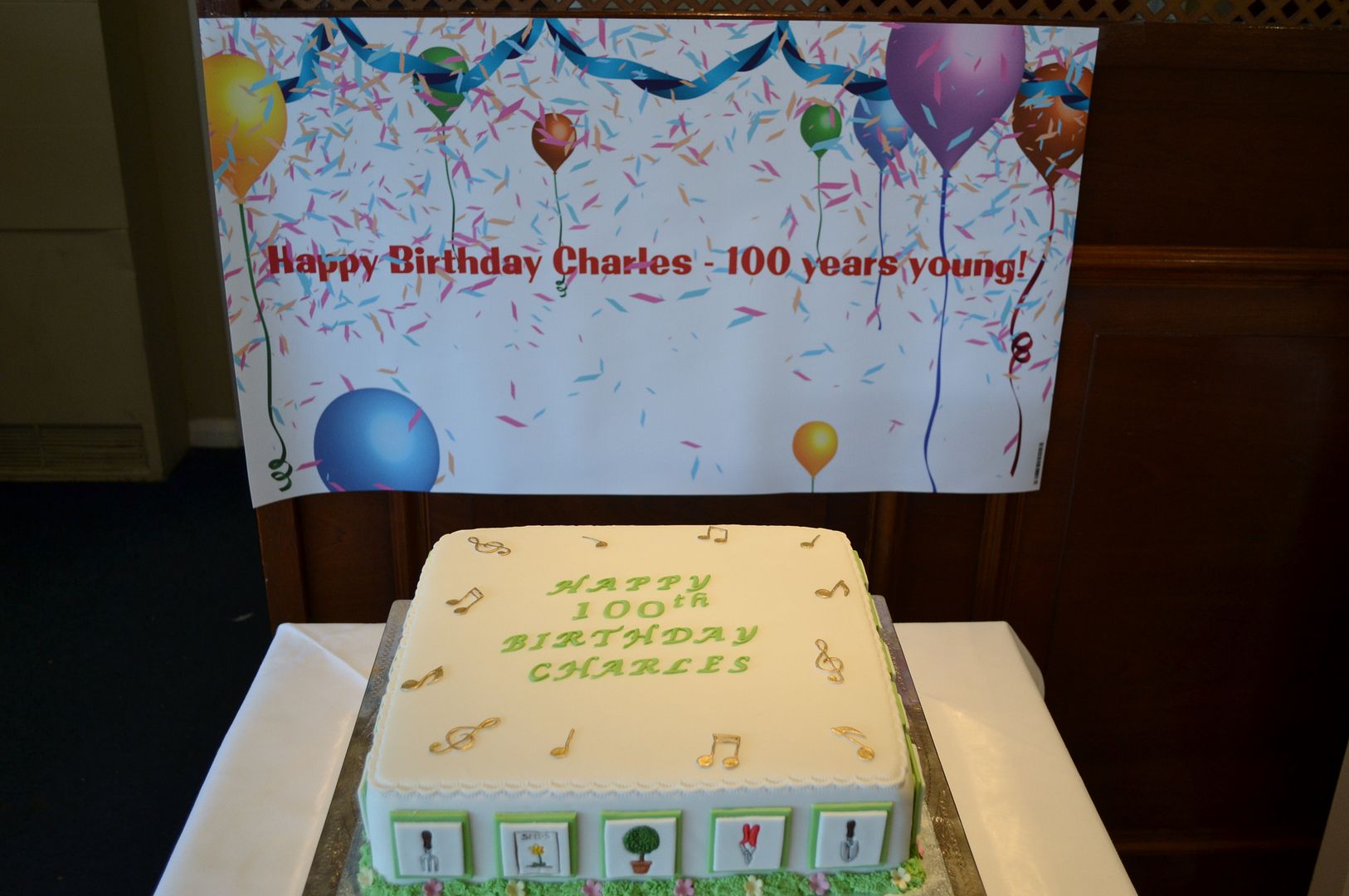 Cutting the cake



Mum & Dad and the cousins we sat with -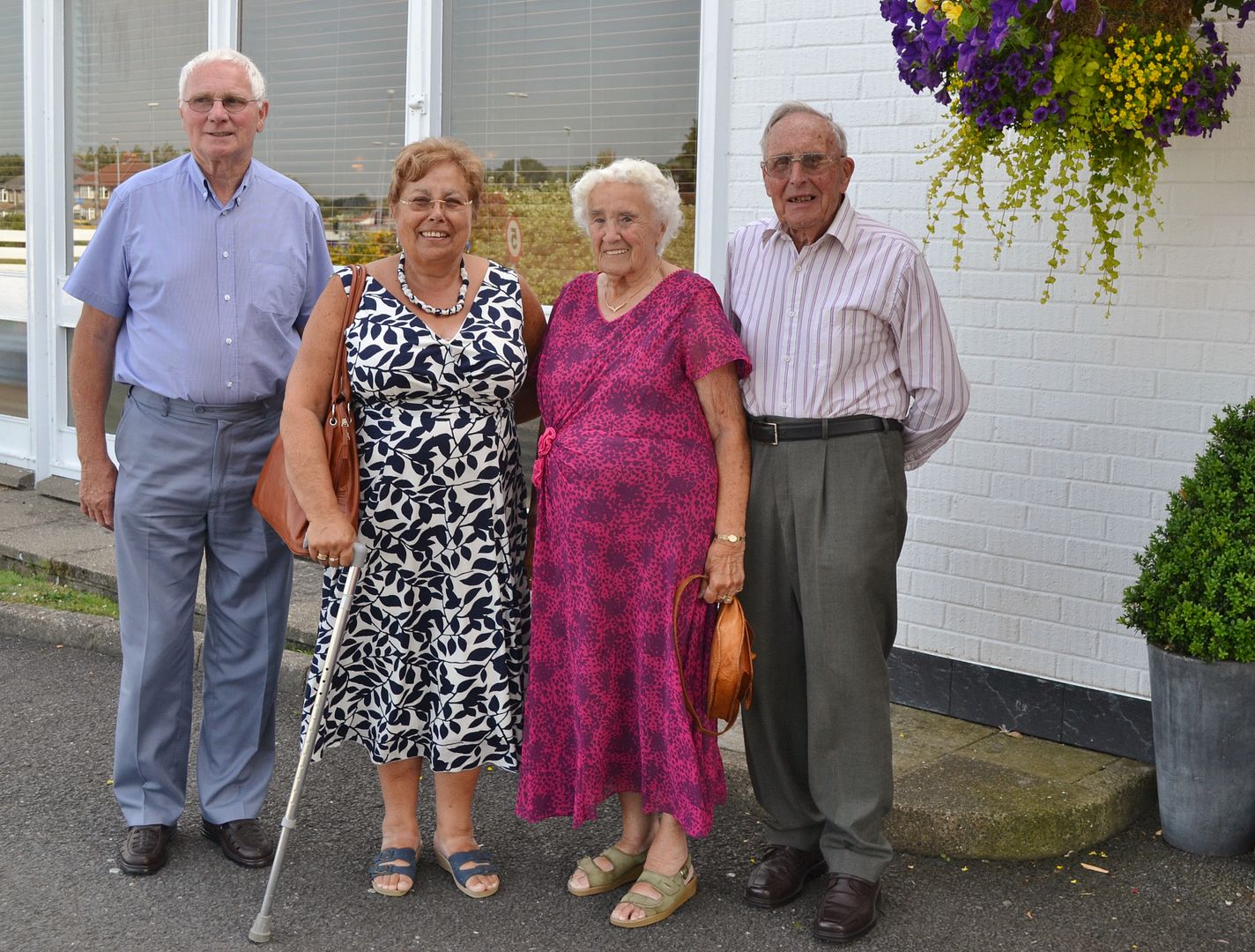 And, finally, the weird choir -




.