As well as seeing some ancient history I walked through St Bartholomew's Cemetery and saw the outside of the catacombs there. However there were only ever 17 burials in the Catacombs ... lots of empty spaces!





The lower (older) half) has been flattened to make it a park, and the tombstones preserved around the outer wall.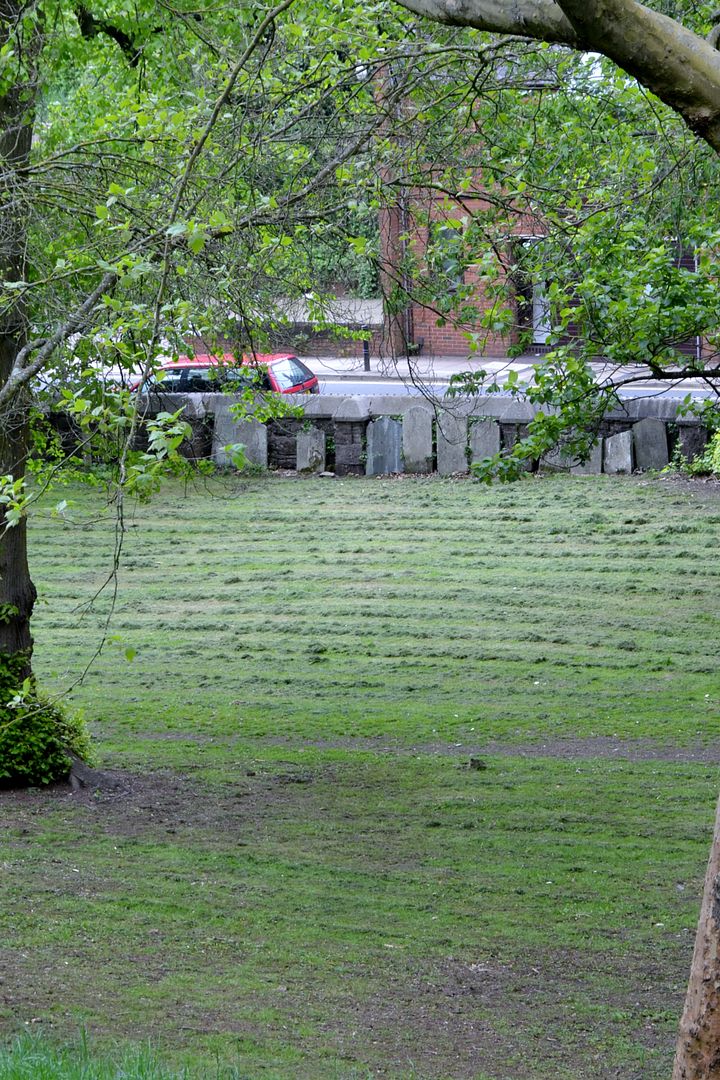 This is the wall that separated the Anglican from the non-Conformists!!






.