Well I have had my knee x-rayed today, and the mammogram yesterday - so I shall probably glow in the dark (saves money fro electricity!)

When I went for the mammothingy I went to the edge of the city ... and while there took the oppertunity for a bit of a wander and an explore.

Exeter is a modern city, we have just had John Lewis build a new shop in the centre ... yet, we still have sections of Roman Wall and some Medieval buildings ....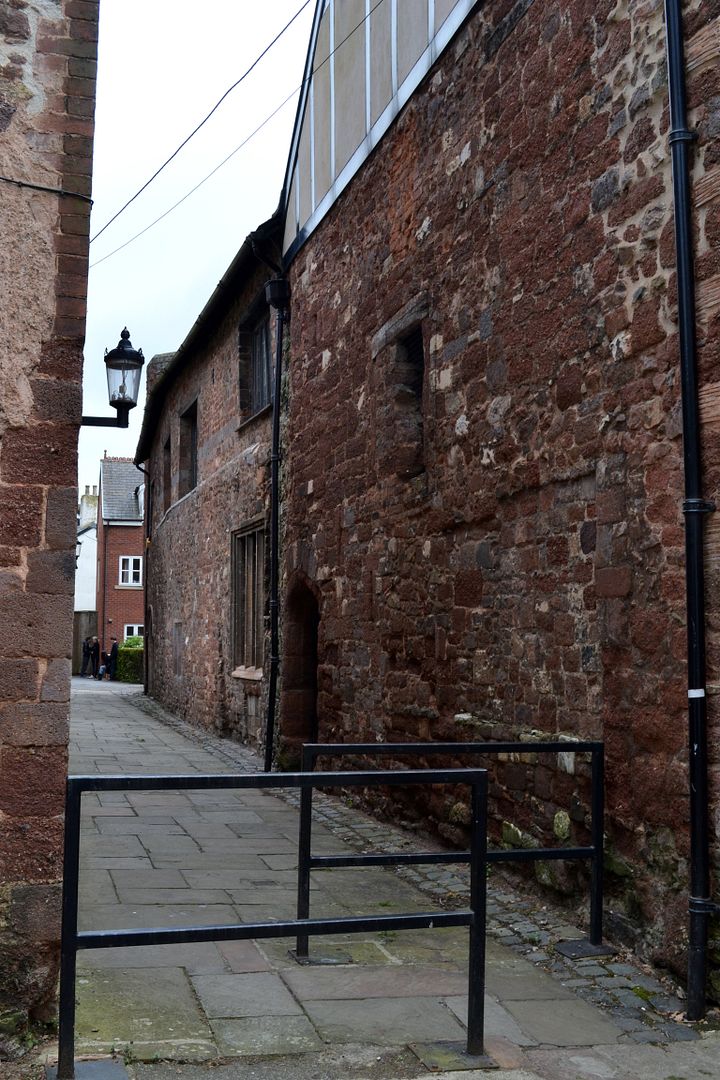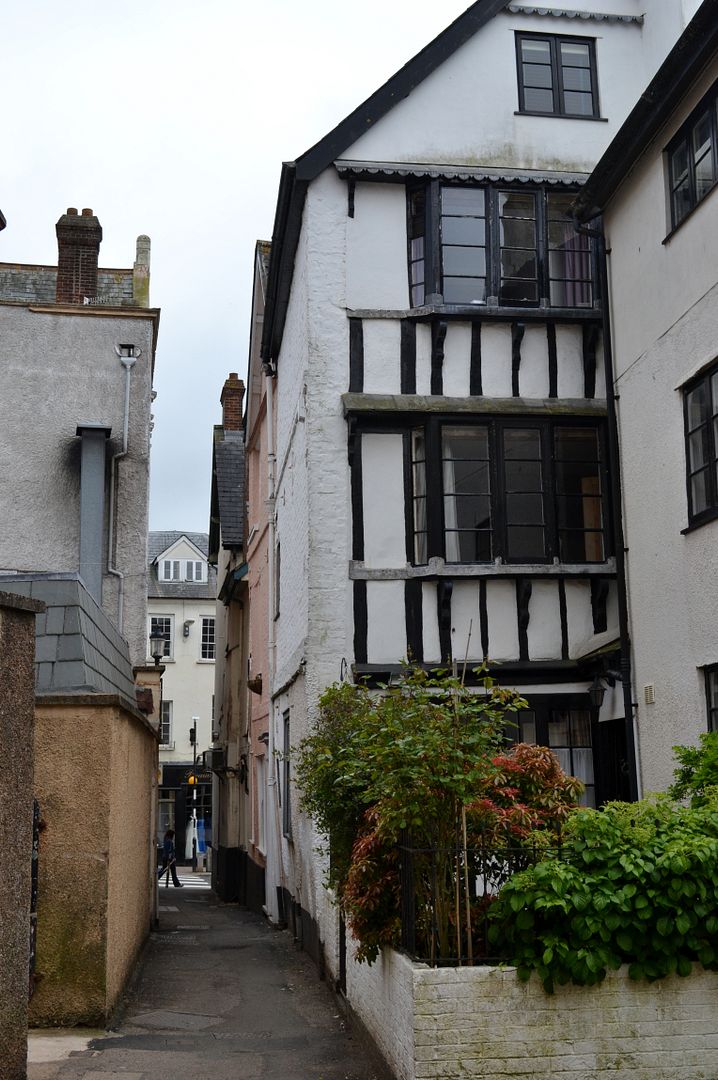 A Medieval Priory ... now set up as a Tudor House )I must re-visit when it is open) -



This wisteria was in the garden -



St Olave's Church ... mostly 14th century (although had been founded in 1086.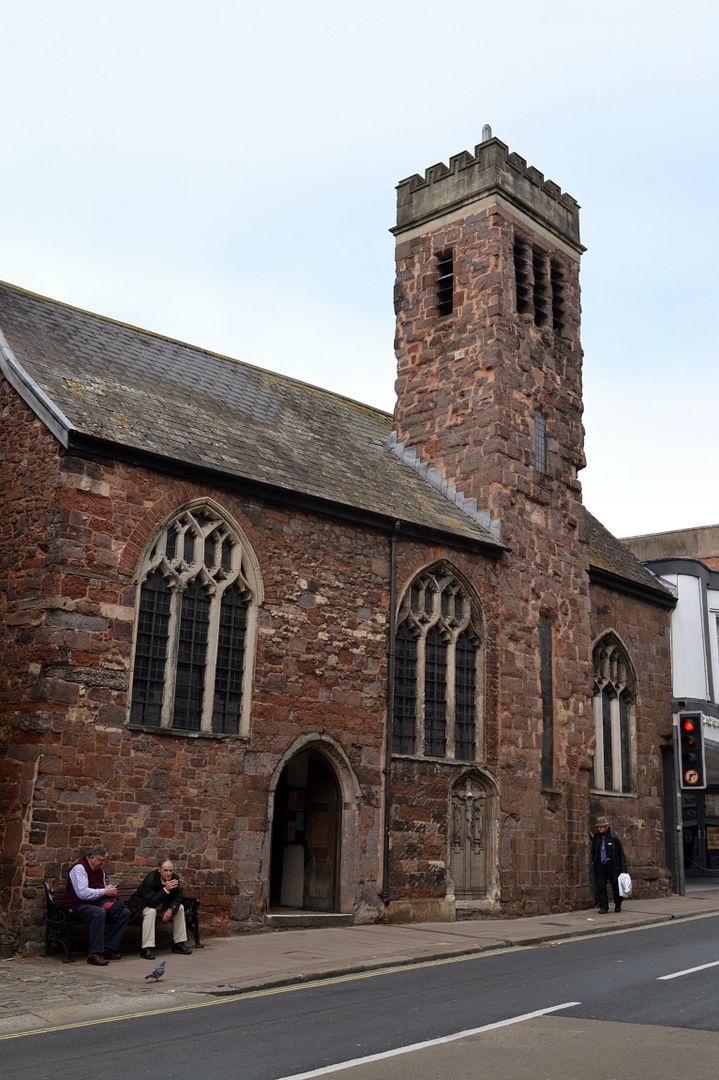 Isn't this door stunning?



And a suprisingly bright interior -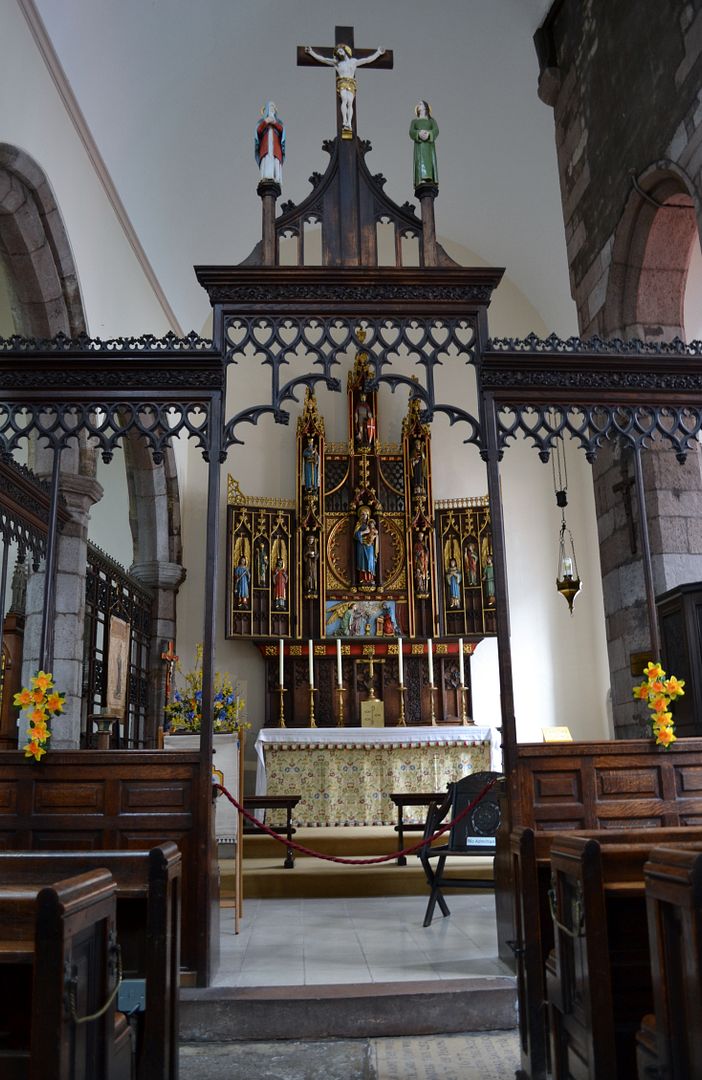 And, finally part of the Roman Wall -





.