It is her birthday in a couple of weeks and still don't know what to get her - however I managed to give her a treat today. This morning I went shopping and found an Owl Sanctury was set up near the shops raising money ... and awareness, so thought I would bring Mum back in immediately after lunch.

She had a great 1/2 hour - even better than I expected as she held one of them ... and chatted to them all!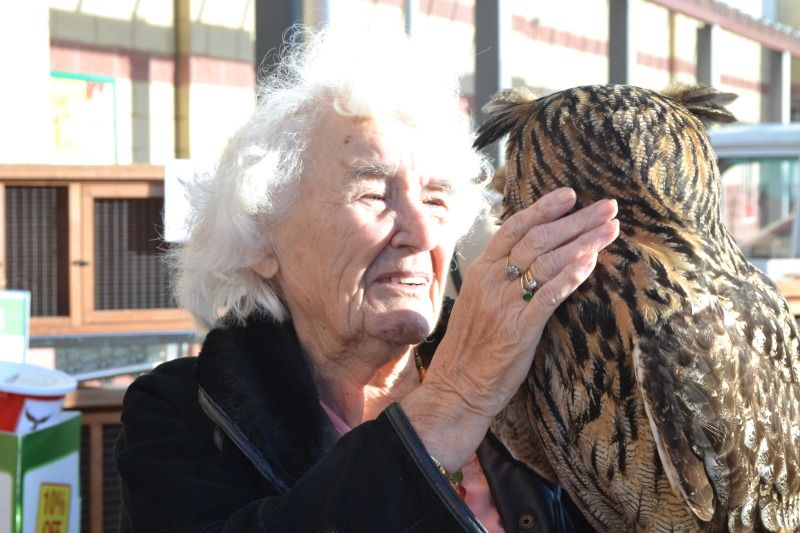 It was lovely to give her something like this ... she has always loved owls, so a special afternoon treat for her.