The bugs are still fighting - for the first time in years my asthma is horrific andam using my inhaler every couple of hours rather than it's normal once-a-month usage. Can't sleep for coughing, and so am aching all over.

However I managed a short shift yesterday and am working for the next 2 1/2 days before 10 days off for Christmas.

Today has been super-titing, but good - I got all my cards written Monday afternoon, letters done last night and this morning and posted at lunchtime ... so hope I got all of you remembered ... with huge apologies for those not living in England as they will be late.

Speaking of which - thank you
kazzy_cee and
edenskye for the cards ... great! Really making the place look festive now. Tomorrow I shall try to get the missing meme pictures up - they are mostly taken, just need to have some quality LJ time.

I still have shopping to do for the family, although had done the main bits last month, so that is good.

Tonight is ironing ... lots of it ... but thought I would share this picture of James, taken by his wife (and shared on Facebook) ... and reminds me of my photo with him last year ... points to icon.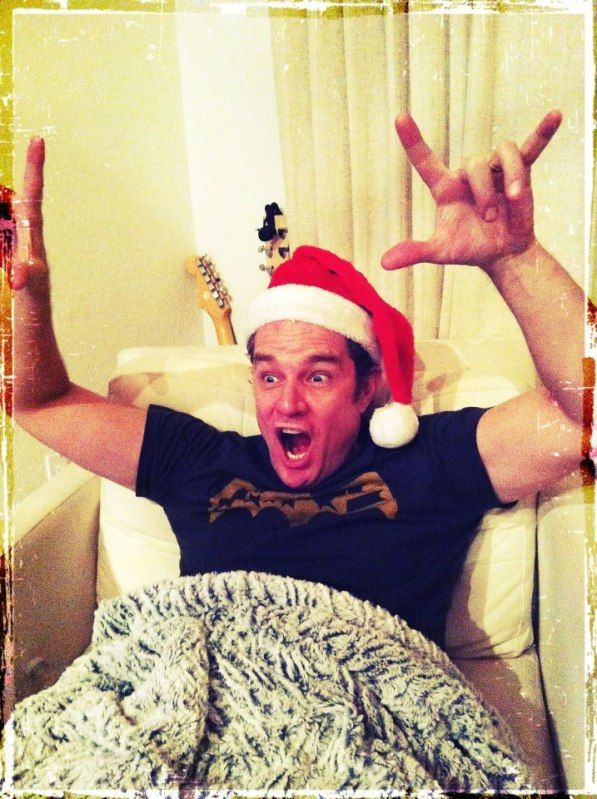 As before, if I have missed anything important, let me know. I hope normal
debris4spike service will resume ... you have been warned!