I know when I posted rapidly on Sunday i said it was hectic, so thought I would fill you in on debrs4spike s busy couple of days.

Got to M&D's (as normal) on Friday evening to find there were all flustered. Mum suffers with OCD, and the car had broken down that morning, which had altered her normal Friday routine ... that is not good news, for anyone!!!

So a later than wanted night ... and as I was getting ready for bed, a Jelly Baby fought back ... and removed a back tooth at gum level. Yes, the observant will note I had this a couple of weeks ago, but this is another tooth!

So, Saturday .... it was a trip for the 4 of us to Nick & Brenda's ... to celebrate Brenda's 50th. It was a great time. her parents were also there, and as she said, it is great that all 4 parents were there, in their 80's, yet all able to "party"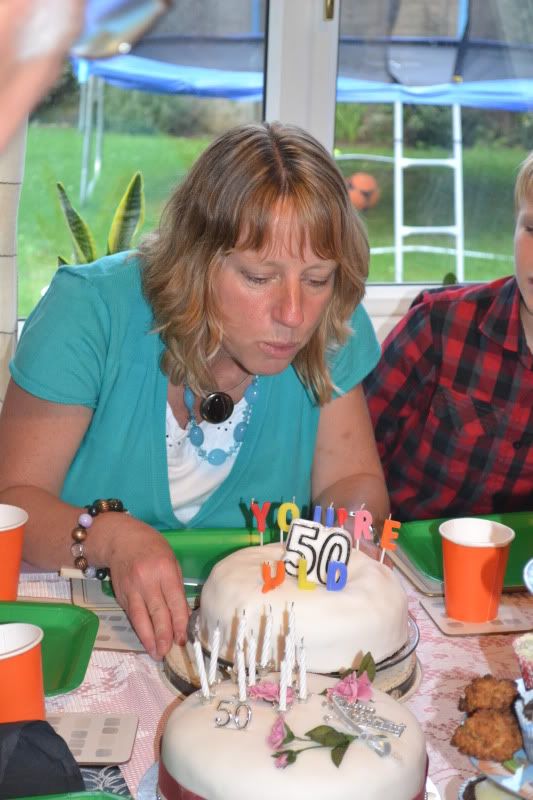 She had 2 cakes, as her Mum had made one. Nick did the other - a chocolate-orange strped cake (yummy)



... And the cup cakes were even yummier. Nick is a superb cook)



With Brenda ... and Jiffy (of course)



Brenda and her in-laws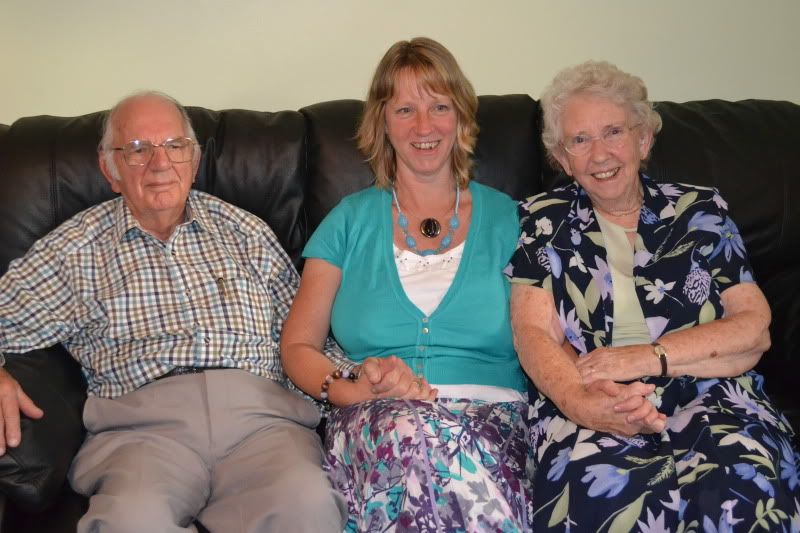 Brenda's dad is a bit older than mine at 88, with her mum being the baby at 83



... And she got pressies!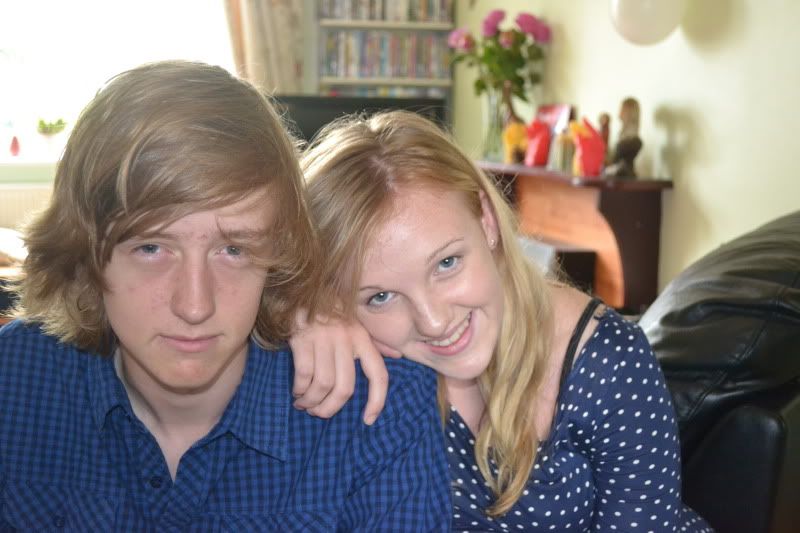 Andrew and his first girlfriend Madeline





Sunday came, with only me making it to Church, as we were late back from N&B's ... it was a good service, with the hymn that I chose for my 40th - What A Friend We Have In Jesus. We were just sitting down to lunch when Tim & Claire arrived on an unscheduled visit. Their Church ahve 2 identical services and they got up in time to go to the earlier one!! So decided to make the most of the day by visiting us (and having fish & chips) and then a walk along the front.

That evening we watched a Cary Grant film ... doing him on my meme (entry to follow) had inspired me to pick one of his films.

Will admit Monday was lazy ... and very, very wet. I took Jiffy for 2 short walks, otherwise we might have drowned!

Now back at work, and doing this catch up before heading out to Bible Study later. Hope you all had a good weekend.