Last Friday I had arranged with Christine to go to one of the Stately Homes ... only to wake up to torrential rain. We met, anyway and decided to head to Plymouth ... because, at least that way, we could wander round the shops.

We got there, and shopped ... and coffeed, and wandered ...and chatted. I actually got a couple of things for birthdays, so that was good. We had a late lunch, by which time, the weather was drying up ... so we walked up to Plymouth Hoe .... Home of the Edison Lighthouse, and where Sir Francis Drake played bowls while waiting for the Amarda to arrive.



The Hoe - with Drakes Island seen on the left (at the opening of the entry to the main docks)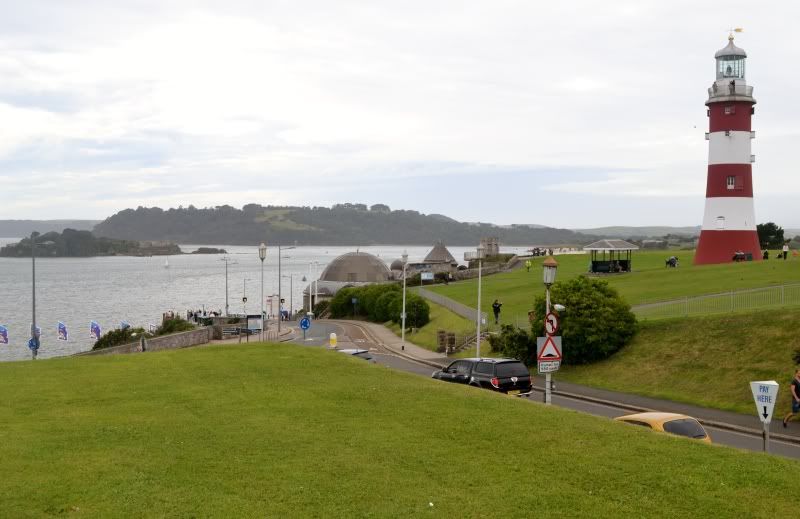 An RAF memorial



Sir Francis Drake




From there it was on to The Barbican ... to see where the Colonials left our shores -

This house is Elizabethan ... and was made for a sea captain ... he used the main mast of his boat as the central "post" that the whol house was built around. We didn't go in this time, so no photos.



This is the list of all those on The Mayflower. (If any of you do have relatives I will get a clear copy of "your bit" of the names)



The house the pilgrims stayed in, during their last nights in England ... the plaque is on the side



Goodbye England ... the steps have rotted, but this is where they were.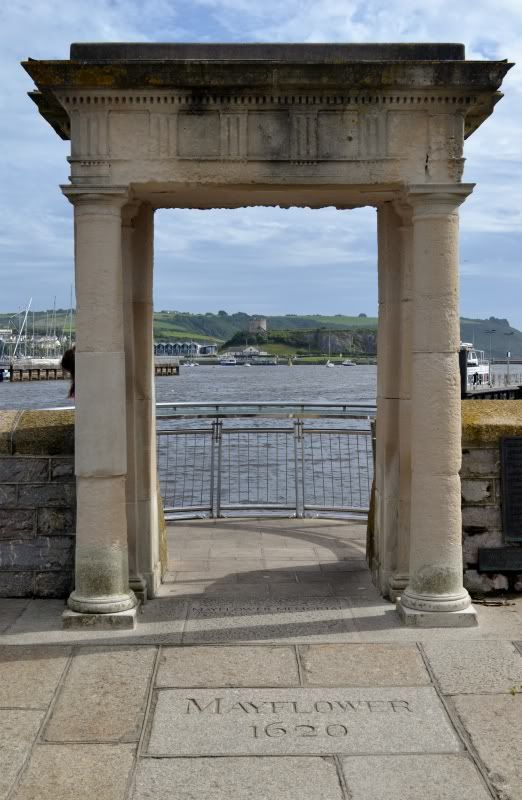 (To the left is the embarcation area of the Tolpuddle Martyrs, on their way to Australia.)


On the way back to the car we saw this structure of a Galapagos tortoise in a Peace Garden ... although, I chose to have my photo taken in front of one of the anchors of The Ark Royal.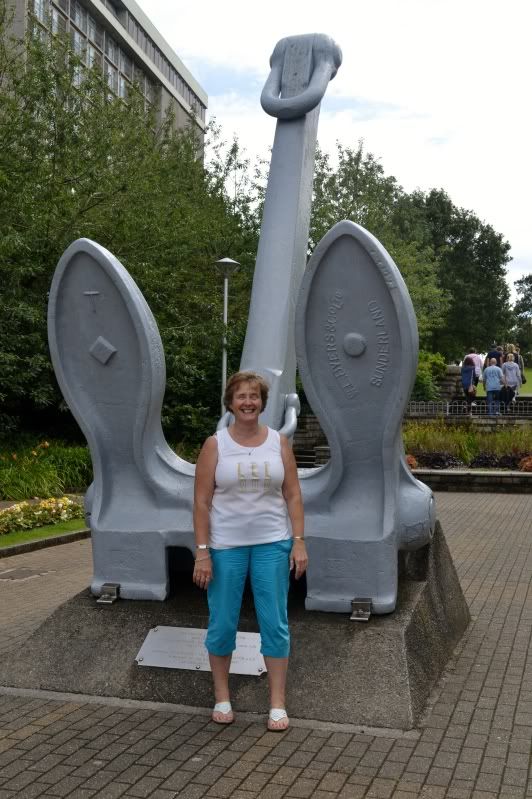 A great day out.