Exeter Guild Hall -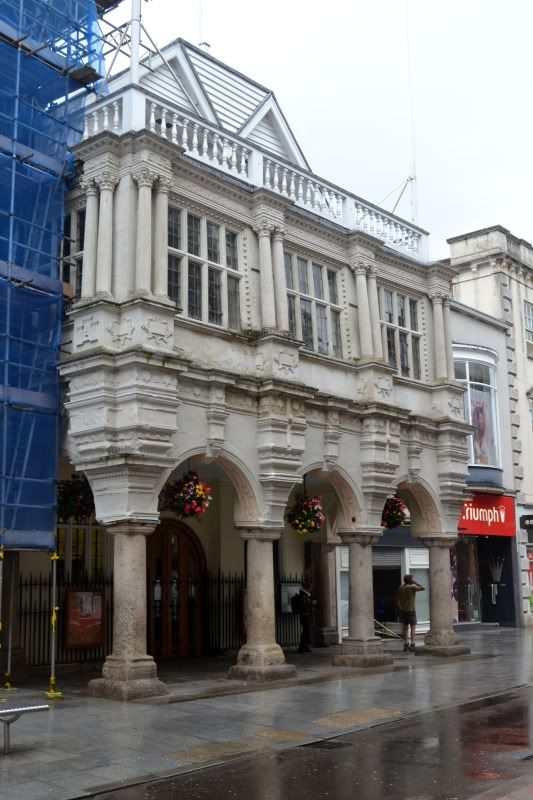 One of the older houses - now shops -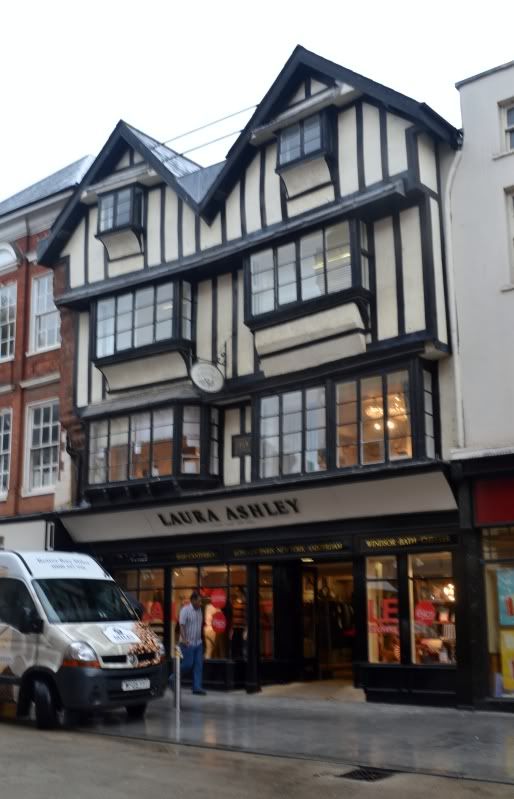 This is Chausers .... there is a fire burning in the restaraunt in the basement that is meant to have been burning continually for at least a couple of centuries, and was a favourite location for Charles Dickens when he came to the city -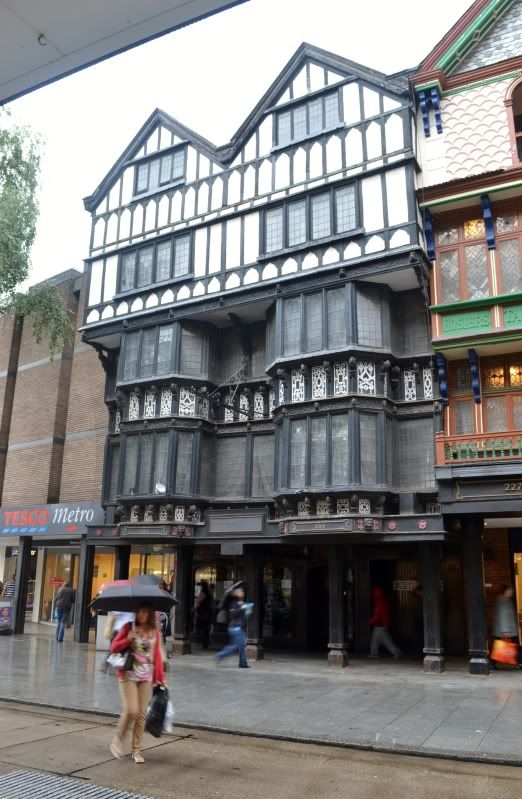 The sculpture is the Millenium celebration ... but having looked at it in 2000, and not having a clue what it meant, I didn't do a close-up ... LOL. The general sections of shops here were built in the 1950's in the ruined area of Exeter after the war.



This pub was hwere Sir Francis Drake used to stay when he was in the city-



And so to the modern developement ... and as you can see by the pictures on the big creen, it was taken today (in the rain) with the Olympics showing a British heat win!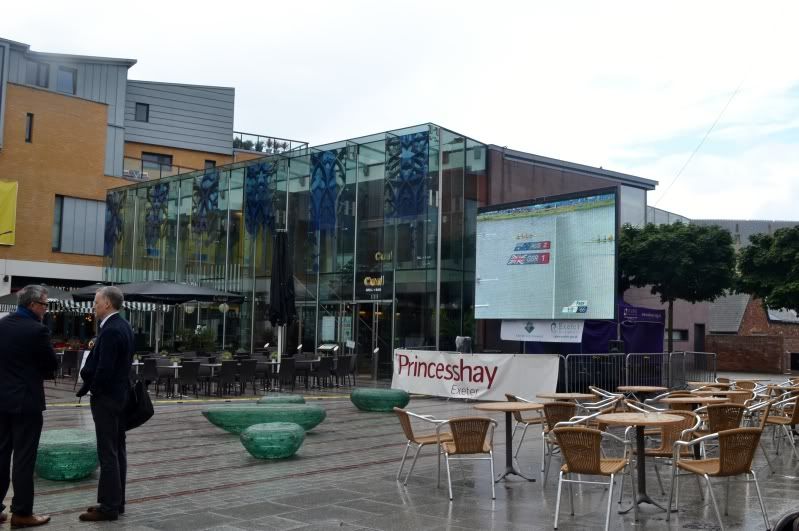 As you can see the new and the old are blended together, as that is Exeter Cathedral you can see -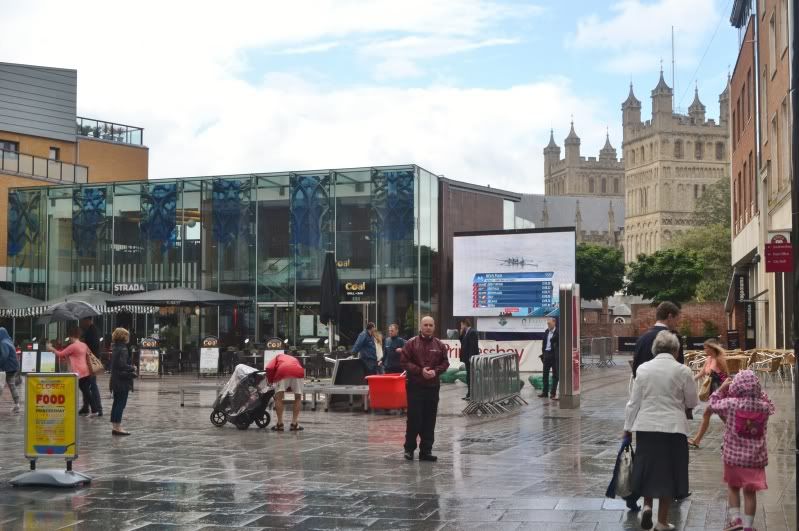 And you turn around to see the new buildings ... with more developement going on behind the scenes -



The Roman Walls. These were originally built in 200AD and much of the structure that survives is from that time -






Hope you enjoyed my stroll round Exeter this morning in the rain!