On the day I took Annemarie to catch her bus to London I met up with Claire a couple of hours later and we had coffee, and then walked around Exeter Cathedral.

Whether you have Christian faith or not, this building is truly spectacular. The building as you see it inese images was finished by 1400.





(They are celebrating the Queens Diamond Jubilee with a music festival - hence the banners)

The organ is dead centre, and to the left is the bishop's chair-



A back door into the choir area ... complete with cat flap!



Close up on the carving on the pulpit-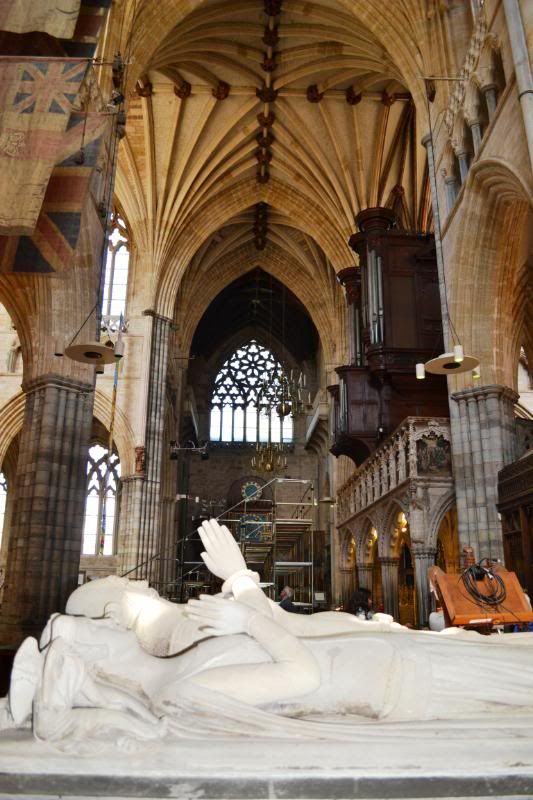 The full set is ... although some have rotated on upload, so I need to sort that out!